Just after confirmation came that a new LMP3 racing series will be added to endurance racing in Europe and Asia, Ginetta and Juno have previewed their LMP3 prototype by way of some design renderings.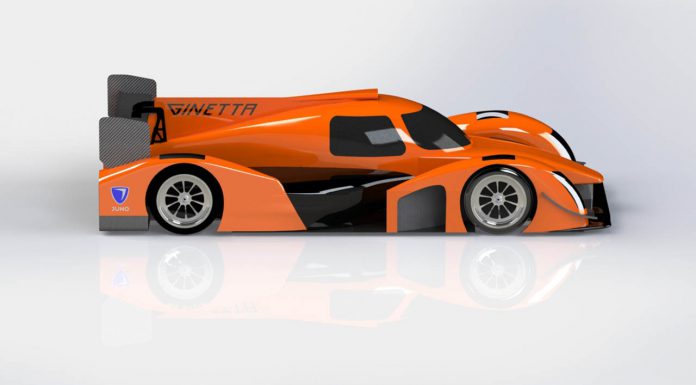 Ginetta is of course a British sports car and racing car manufacturer while Juno was originally founded by former Williams Formula 1 engineer Ewan Baldry. However, Ginetta recently purchased Juno thus forming the Ginetta-Juno racing outfit highlighted by this endurance racer.
It is believed that all LMP3 cars will be constructed by Oreca but it appears as though teams will be able to slightly tweak their cars aerodynamically. Either way, the Ginetta-Juno features a closed cockpit complete with the obligatory vertical fun stretching from the roof to the towering carbon fibre rear wing.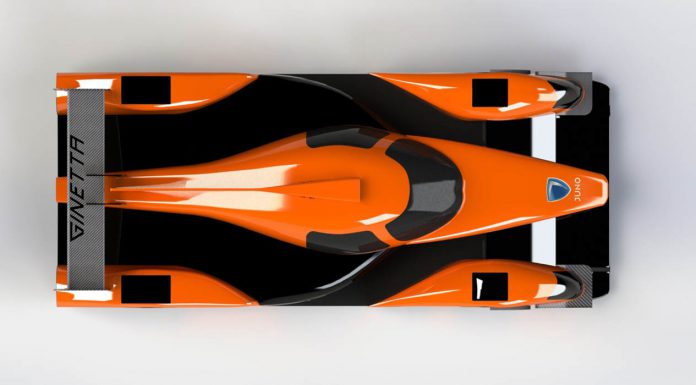 Beneath all the bodywork, the Ginetta-Juno LMP3 car as well as all other LMP3 entrants will be powered by a V8 engine delivering 420 hp with each tipping the scales at between 870 kg and 900 kg each.