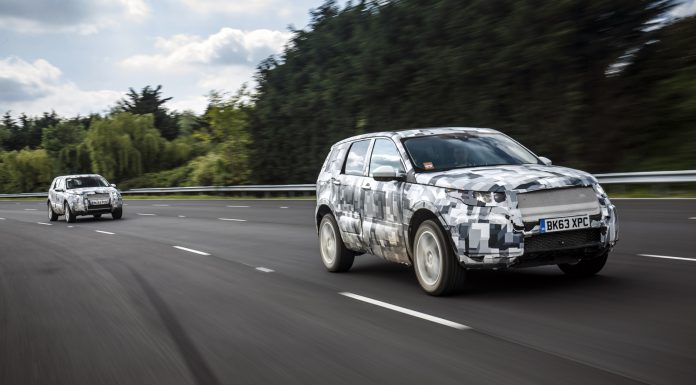 The Land Rover Discovery Sport is set to officially launch on September 3rd after months and months of rigorous testing all around the world.
Alongside the confirmation of a release date, Land Rover has dropped some awesome details about just how strenuous testing of the Discovery Sport has been.
Land Rover programme director Murray Dietsch said, "Discovery Sport prototypes have covered approximately 750,000 miles (1.2 million kilometers) during the testing phase, in some of the world's harshest and most challenging terrains and climates.
"A total of 181 prototype vehicles were built, completing over 11,000 tests over their lifetimes around the globe, ensuring total confidence in the robustness of build and design of the vehicles," he said.
[youtube]https://www.youtube.com/watch?v=qwWWQCZiZ54[/youtube]
During testing, Land Rover Discovery Sport prototypes have been taken to some of the world's harshest destinations with testing temperatures ranging from a bitterly cold -36 degrees Celsius all the way up to 42 degrees Celsius. What's more, Land Rover has been feverishly testing the off-road capabilities of the Discovery Sport to ensure it is worthy of wearing the Land Rover badge. Some of these tests have included wading through water up to 0.6 metres high while climbing 40 degree slopes and dropping down 45 degree hills.
As a reminder, the Land Rover Discovery Sport will replace the outgoing Freelander.