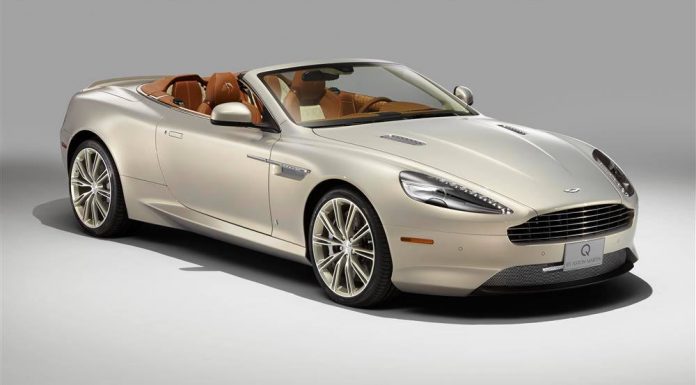 Aston Martin is still undecided on what to call the successor to the DB9 which is set to feature an all-new design as well as a twin-turbocharged V8 engine courtesy of AMG.
While speaking with Autocar, Aston Martin design director Marek Reichman said, "It'll definitely be a DB, but what number will follow that is yet to be decided."
The Aston Martin DB9 of course replaced the DB7 and the company decided to skip the number 8 to emphasise how big a jump the DB9 was over its predecessor and there's definitely a chance it could do the same again.
"We skipped a number last time to try to emphasise what a big step the new car was, Reichman reiterated. "As the next one will be at least as big a step forward, there's no reason why we couldn't do so again."
So could the car be called the Aston Martin DB11? Quite possibly but some senior Aston executives are actually keen on the DB9 name being retained for its successor.
Whatever name is chosen, the car will be a great step forward over the current car. In addition to the new twin-turbo V8 from AMG, the car will ride on a new bonded aluminium platform.
The new 4.0-litre twin-turbo V8 from the AMG GT is most likely to feature and should deliver at least 500 hp when fitted to the DB9's successor. While that is marginally less than the 510 hp of the current 5.9-litre V12, a higher torque figure as well as reduced weight will ensure the next-DB9 is faster and more efficient.
[Via Autocar]