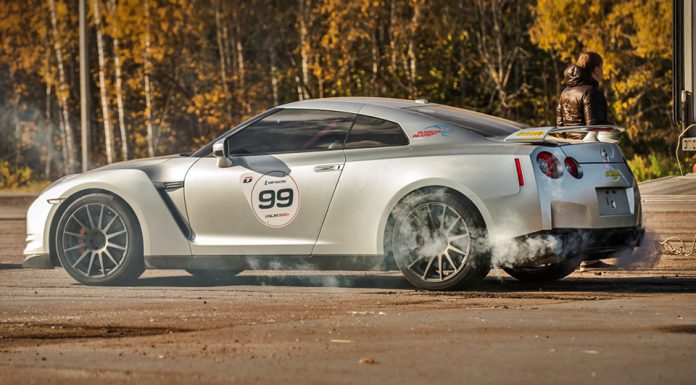 In recent times, we've become rather accustomed to seeing truly phenomenal Nissan GT-Rs sprinting down drag strips and one mile straight race tracks in less than 9 seconds. However, at the recent Sun Valley Road Rally in the U.S, the following 1700 hp Nissan GT-R hit a truly phenomenal top speed of 237.1 mph!
[youtube]http://www.youtube.com/watch?v=q24S0CnPQeg[/youtube]
At the time, that set a new top speed record for the Sun Valley Road Rally. However, it was soon beaten by a Bugatti Veyron Super Sport which hits 246 mph!
This particular Nissan GT-R is a 2015 model and comes courtesy of Switzer and is part of the 'Goliath' series which has previously seen a GT-R reaching 250 mph!
Note: Car pictured not identical to the Goliath GT-R in question