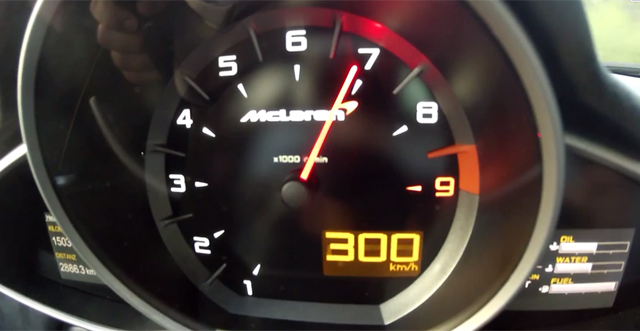 We recently brought you a cool video of the Lamborghini Huracan sprinting from a standstill up to 300 km/h in what seemed like no time at all. Now it is time to see how quickly the brand new McLaren 650S can complete the same feat and as the following short video shows it is even faster than its Italian rival!
[youtube]https://www.youtube.com/watch?v=h4zi7418WJ4[/youtube]
This is of course hardly surprising considering that its 3.8-litre twin-turbocharged V8 engine delivers 642 hp compared to the Huracan's still more than adequate 602 hp. Consequently, it comes as no real surprise it can reach 300 km/h in just 27 seconds!