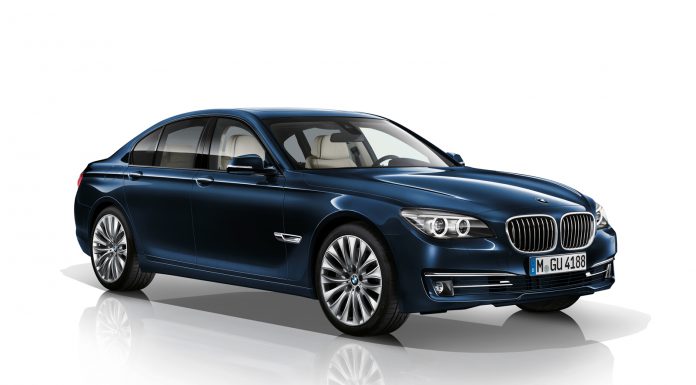 The next-generation BMW 7-Series is just around the corner and it is set to bring with it a brand new platform dubbed the 35up.
This new platform will be utilised by future 3 ,5, 6 and 7-Series vehicles in rear-wheel drive specification. After the new 7-Series debuts with the platform, the new 5-Series sedan and Gran Tourer will adopt it about 18 months down the track. While official details about the architecture aren't yet known, it is expected to incorporate carbon fibre and lightweight aluminium.
Beyond its platform, the new BMW 7-Series will utilise carbon fibre in its construction. Of course, the launch of the next 7-Series in 2015 will follow on from the i3 and i8 both of which utilise carbon fibre extensively. When combined with the new platform, the next-gen 7-Series should weigh upwards of 200 kg less than the outgoing car.
Beneath the new lightweight body, a host of engines will be available for the new 7-Series. While manufacturers are indeed adopting smaller and smaller engines, expect engines ranging from 6-cylinders to V12s to still be available.
[Via Auto News]