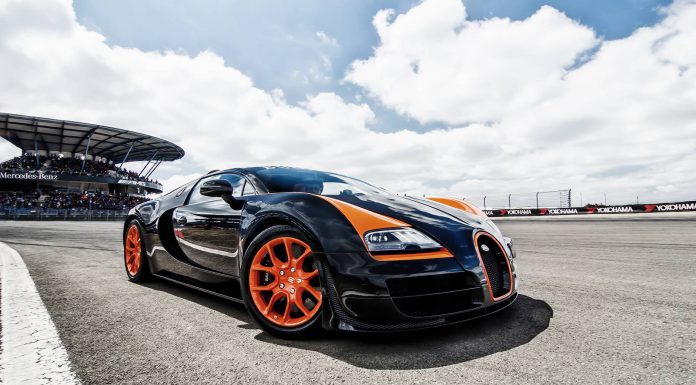 According to Bugatti officials, just 15 units of the French supercar remain to the sold.
All up, a total of 405 Bugatti Veyrons have been sold and produced for customers with a further 30 still on order. When the remaining 15 cars are sold, Bugatti would have reached its long term goal of selling 300 Veyron coupe models and 150 examples of the Grand Sport.
Of these remaining 15, some are believed to be demonstrators and show cars and will be reconditioned before being sold to customers.
When production comes to an end, Bugatti will be able to fully focus on creating the successor to the current world's fastest production car.
According to the latest word, the Veyron's successor will feature an updated version of the current car's quad-turbocharged 8.0-litre W16 engine. However, it will now incorporate at least one electric motor and deliver in the region of 1479 hp (1500 ps). These figures reportedly come from officials involved in the car's development.
Details about the new powertrain are even more exciting. It is believed that the Veyron's multi-point injection system will be replaced with a new direct-injection combustion process to help allow the car to pass Euro 6 emissions standards. Additionally, there's a chance that the traditional turbocharges could be replaced with electric turbos to improve low-end torque with the electric motor possibly mounted within the gearbox housing alongside a lithium ion battery.
[Via Autocar]