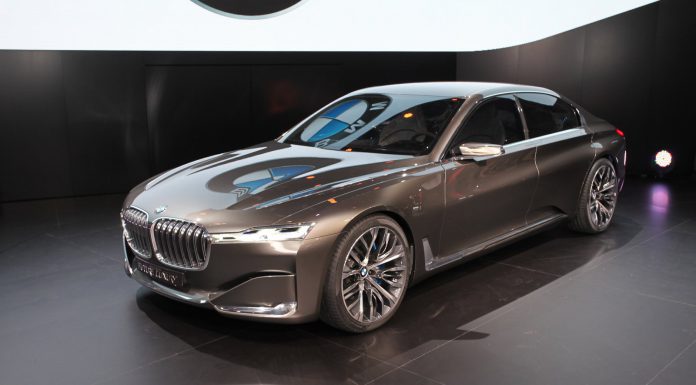 The BMW Vision Future Luxury Concept is set to make its North American debut at the Pebble Beach Concours D'Elegance on August 14 and across the weekend of the 16th and 17th.
The BMW Vision Future Luxury Concept gets a coupé-style roofline and sloping boot lid. There is an "Air Breather system" at the rear of the front wheel arch, a C-pillar with internal air channelling, and openings in the rear apron which vent air from the wheel arches all of which aid the aerodynamic efficiency.
The BMW Vision Future Luxury Concept features a long wheelbase, short overhangs and a hand-sculpted design. The paintwork is Liquid Platinum Bronze. This is the first BMW to feature LED rear lighting. At the front, this concept uses BMW's brand new Laserlight technology.
The BMW Vision Future Luxury has been designed using the design principle of subtractive modelling. Basically, this principle is akin to layering, whereby the car uses an initial base layer of fine carbon fabric followed by a functional level featuring user interface components, control and display interfaces and lighting functions. The next level is structural, load-bearing layer of aluminium for additional strength and finally, the top layers comprise wood, then leather, to create a warm and comfortable ambience.