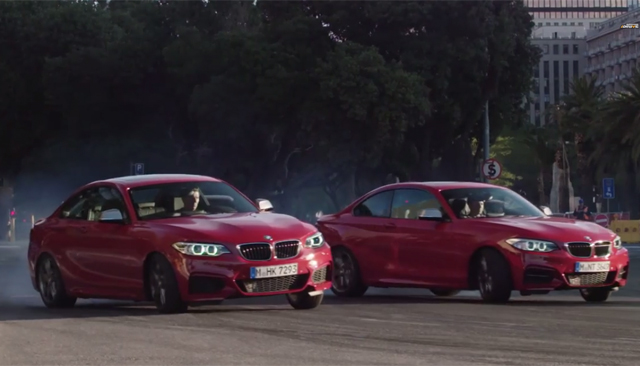 To help celebrate the launch of the BMW M235i, the German firm recently put together a truly epic commercial of an awesome drift mob on the streets of Cape Town in South Africa. Now, Drive has released a cool video taking a behind the scenes look at just how this epic commercial came together.
[youtube]https://www.youtube.com/watch?v=lXEqPR3oMx8[/youtube]
The clip features five identical red BMW M235is with driver's Rhys Millen, Rich Rutherford, Samuel Hubinette, Conrad Grunewald and Daijiro Yoshihara drifting in tandem and performing some truly epic stunts to showcase just how capable the small sports car is!