Prior to the 964-generation Porsche 911 being phased out and the 993 adopted, Porsche created a limited run of Speedster models. With just 427 units created for the United States, the Porsche 993 Speedster is quite the collectable nowadays. However the following example is even more exceptional.
It comes courtesy of Strosek Auto Design and features their exceptional widebody kit. In total, just eight examples of the 993 Speedster worldwide were outfitted with the 'Mega Widebody' package and only three of those reside in the U.S. Now the following red example is up for sale.
To create the Mega Widebody Speedster, Strosek thoroughly upgrades the sports car. They did this by changing virtually every panel except the hood. Some of the most prominent visual changes include the adoption of new headlights as well as massively flared rear wheel arches. Additionally, it features two massive rear buttresses as well as new side skirts and classic wide five-spoke wheels.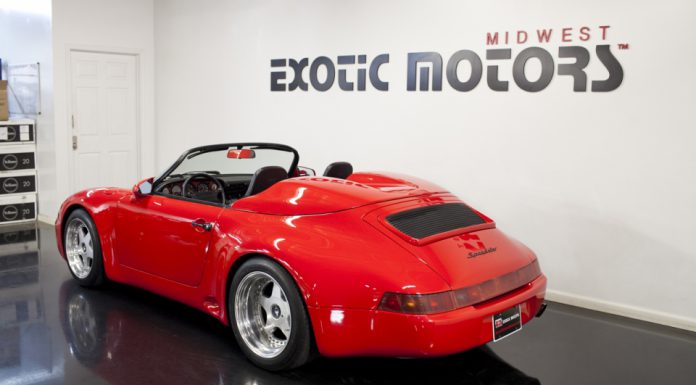 Elsewhere, the air intake, exhaust system and suspension components were upgraded. The car proved such a success that Yokohama used it for their printed advertisements during the 1990s!
The following red example comes courtesy of Exotic Motors Midwest and has covered just 23,168 miles. With an asking price of just under $160,000, it looks like quite the bargain.