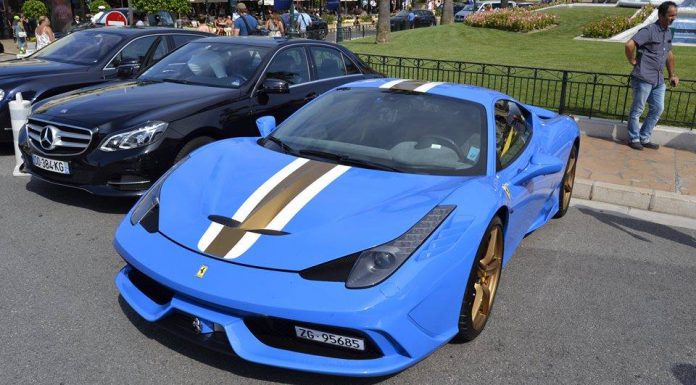 When the Ferrari 458 Speciale debuted almost exactly one year ago, it was presented in a bright shade of Ferrari red complete with a white and blue racing stripe which certainly raised a few eyebrows. However, that colour combination is nothing compared to the following Speciale recently spotted in Monte Carlo's Casino Square.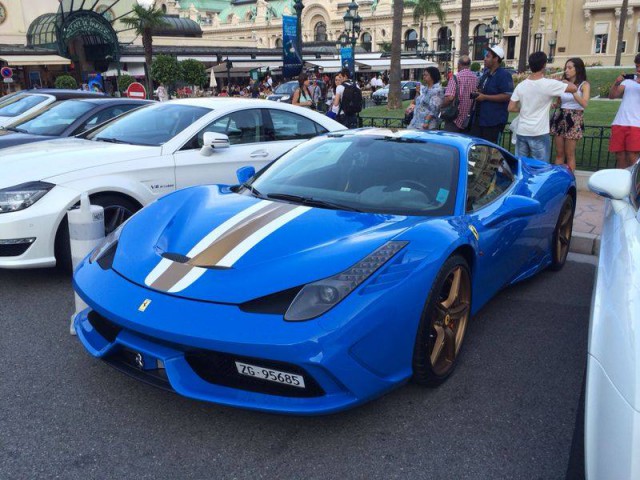 Painted in a bright shade of blue, the car features the prominent racing stripe now finished in white and bronze. Helping to complete this look are the matte bronze wheels and almost copper coloured brake calipers.
Let us know your thoughts about it inside!
[Photos by Felix W and Ibraheem Alnuaimi via GTBoard.com]