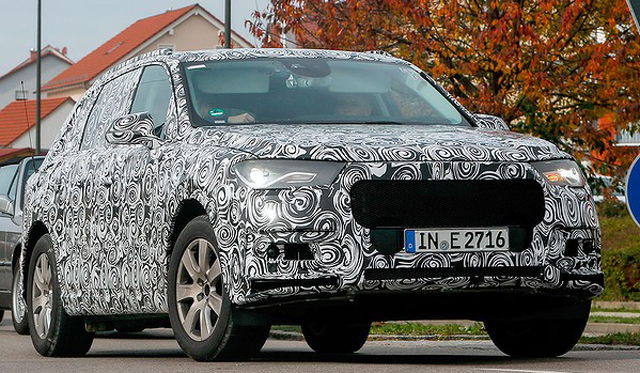 The current Audi Q7 was actually launched way back in 2006. Consequently, it makes sense that the German automaker is keen to replace it with a second-generation car likely to debut as early as the Detroit Auto Show 2015 next January.
Now thanks to Car and Driver, we have some new interesting titbits of information about the luxurious SUV. First off, the 2016 Audi Q7 will be the first vehicle from the Volkswagen Group to utilise the MLB Evo architecture because Audi has led the development of the platform. It is suggested that the platform alone will save at least 500 pounds.
Inside, the next-generation Q7 is expected to receive a similar TFT gauge cluster display as the 2015 Audi TT while also featuring a large screen on the dashboard/centre console.
On an engine front, a range of six-cylinder and eight-cylinder engines will be available to choose from. The entry-level Q7 with the 3.0-litre V6 TDI engine should deliver around 265 hp and 440 lb-ft of torque while the V8 TDI will produce 450 hp. Elsewhere, a plug-in hybrid Q7 will be made available unsurprisingly called the Audi Q7 e-tron. It should produce a combined output of 369 hp and 516 lb-ft of torque.
As previously reported, the next-generation Q7 will also debut an electric turbocharged engine.
[Via Car and Driver]