Compared to planes (whether private or commercial), yachts and superyachts as well as the highest end of luxury cars, trains seem to have one unloved. Sure there is a selection of rather fancy trains available around the world, but when you see the following one, your perceptions of the luxury capable for a train will dramatically alter.
The following train, pinned to launch in Japan in 2017 has been designed by Ken Okuyama a man who has worked for Pininfarina and worked on the likes of the Ferrari Enzo and Pininfarina P4/5. Dubbed the JR East Cruise Train, the train will accommodate 34 guests in luxury across the ten of its carriages.
As the images show, there will be communal carriages holding restaurants while they'll also be private suits with their very own carriages. These carriages combine a private bathroom and are spread across two floors and can sleep up to 4 people each in true luxury.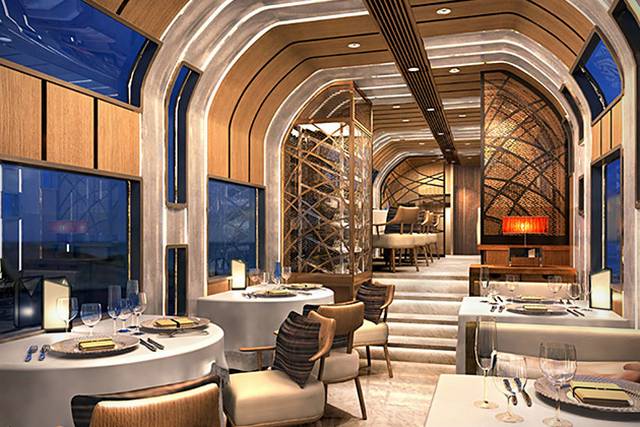 While the project is still in the design stages, travelling on the JR East Cruise Train won't be cheap. As a matter of fact, a two-night trip will cost around $1765.
[Via HiConsumption]