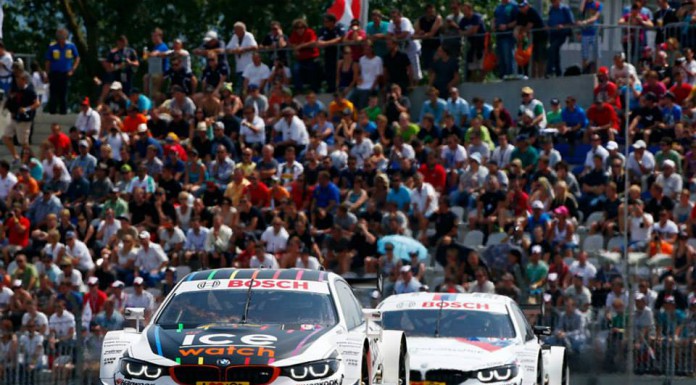 BMW has dominated the sixth round of the DTM season at the Red Bull Ring in Austria this weekend. They not only locked out the whole podium to themselves but also finished with fourth position as well. The man of the day was Marco Wittmann claiming his third win of the season and also extending his points lead in the championship to 95. Wittman admitted to having a bad start in a race where Mercedes had started in pole.
Augusto Farfus claimed his first podium win of the season in this round by finishing behind Wittmann. The season for Farfus has been difficult so far with the BMW driver ranking ninth in the standings with 33 points. Timo Glock who also has 33 points finished in third ahead of Martin Tomczyk. The fifth spot would then go to the best placed Audi driver Timo Scheider. He crossed the line ahead of three other Audi cars of Adrien Tambay, Mattias Ekström and Jamie Green in that order.
It was a disappointing round for Mercedes cars as the best placed driver Christian Vietoris finished in ninth. Mercedes had started in pole with Robert Wickens behind the wheel but his fate was decided when the black flag was shown to him. Wickens had ignored a drive-through penalty after he impeded BMW driver Timo Glock when leaving his pit. That left Vietoris as the best placed Mercedes driver before that Wickens was fighting for first place with Farfus throughout the first half of the race.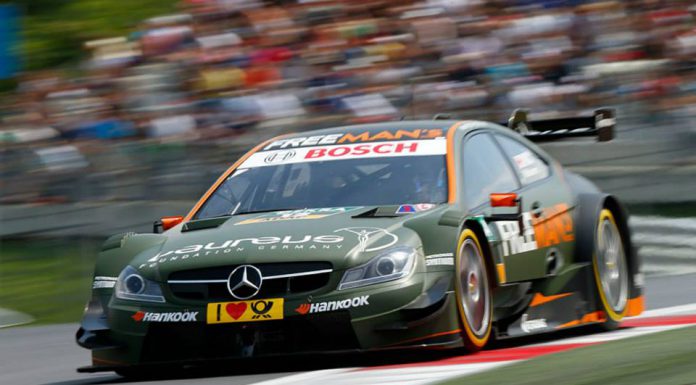 Bruno Spengler completed the top ten finishes while reigning champion Mike Rockenfeller finished in 13th place. Behind points leader Wittmann is Mattias Ekström who has 56 points while Spengler is third with 42 points. The next round will head over to the Nurburgring on August 17.
Quotes:
Jens Marquardt, BMW Motorsport Director: "We are proud and happy. After our clean sweep of the top three last year, we thought that it couldn't be any better, but fortunately, we were wrong. Marco Wittmann drove an incredible race and the others also executed our strategy in a perfect way. Above all, we made the least mistakes today."
Dieter Gass, head of DTM, Audi: "We didn't lose the race today, but already in qualifying yesterday. Another factor was a communication problem, which was the reason that Jamie Green came into the pits one lap later than planned."
Wolfgang Schattling, head of DTM management, Mercedes-Benz: "For us, it was a very disappointing day, because Robert Wickens certainly could have won the race today. Especially as things didn't go too well in some races this year, this would have been an important success. We were totally surprised by the decision from race control. Initially, we thought of a mix-up that we still wanted to correct during the race. From our point of view, the penalty for Robert Wickens isn't justified."