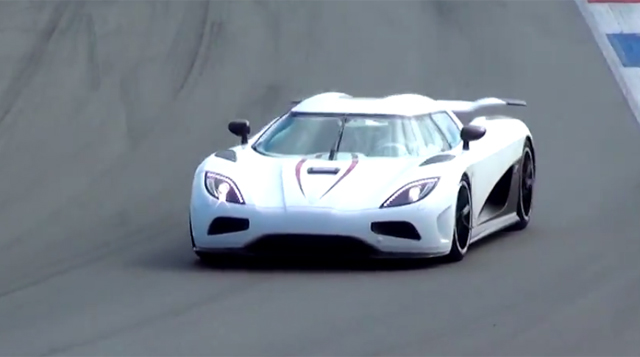 Despite being so capable on the track, it is a very rare sight to see the Koenigsegg Agera R actually on a race track. However, back at the Supercar Sunday event held at the Assen circuit in the Netherlands in June, an epic matte white Agera R hit the track alongside a LaFerrari, McLaren P1 and Porsche 918 Spyder!
[youtube]https://www.youtube.com/watch?v=2fbNa_ZmC24#t=52[/youtube]
As the following video shows, the incredible Swedish hypercar unsurprisingly sounds truly ferocious when it is screaming through the final corners and speeding down the straight!