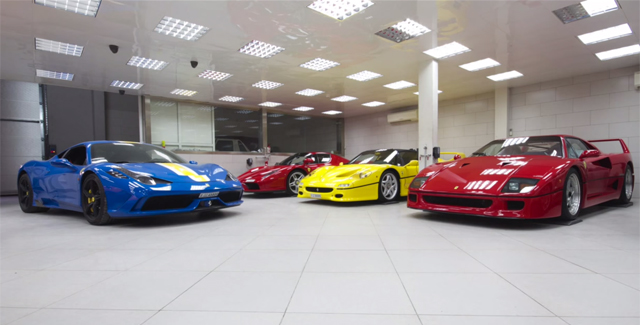 This surely won't surprise you but Dubai is home to some of the world's craziest exotic car collections. The following collection belongs to an Instagrammer called P1McLaren and if you're a true supercar enthusiast, it will absolutely blow your mind!
[youtube]https://www.youtube.com/watch?v=KpEmvCVDTME#t=20[/youtube]
The collection is held in a pristine white garage and includes a Ferrari Enzo, Ferrari F50, Ferrari F50, Maserati MC12, Mercedes-Benz SLR McLaren 722 S Roadster, Mercedes-Benz SLS AMG Black Series, Porsche Carrera GT, Porsche 911 GT2 RS, Porsche 911 GT3 RS 4.0, Porsche 911 Speedster as well as an orange McLaren 12C! Additionally, a unique blue Ferrari 458 Speciale owned by P1McLaren and features briefly in the clip!