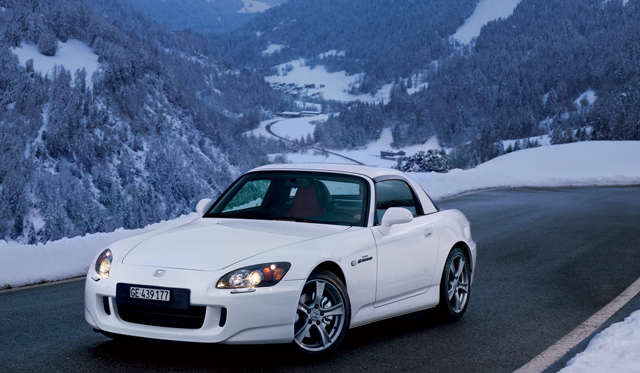 As part of Honda's push to re-enter the sports car market in earnest, it has reportedly given the green light to creating a successor to the thrilling Honda S2000. Likely to take inspiration from the next-generation Honda NSX well into pre-production testing, the S2000's successor could redefine the sports car market just like the original did back in the late 1990s.
Importantly, the successor to the Honda S2000 will remain rear-wheel drive but unlike the car it replaces, it won't feature a front mid-engined layout. Instead, the new S2000 will feature a true mid-engined layout with the engine situated behind the cabin and in front of the rear axle.
Beyond the engine layout itself, the actual power unit will be the real talking point. The new Honda S2000 is expected to utilise the upcoming Civic Type Rs beastly 2.0-litre four-cylinder turbocharged engine delivering around 300 hp of its own accord. Further punch will be provided by an electric motor also powering the rear wheels. All up, the car could deliver over 360 hp.
It is expected that the new Honda S2000 will be built alongside the new NSX at the company's Performance Manufacturing Centre in the U.S. As a result, the car should utilise a host of carbon fibre and aluminium parts like the NSX meaning it shouldn't weigh more than 1300 kg!
With all this being said, it is highly unlikely the new S2000 will be available with a manual transmission with a dual-clutch seven speed the likely choice for Honda.
[Via Motoring]