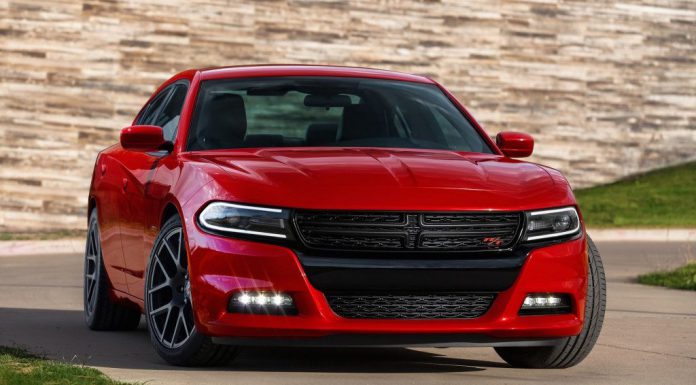 Following the guest appearance of Dodge CEO Tim Kuniskis on a Detroit morning radio show, reports have emerged that the Dodge Charger SRT Hellcat could be revealed as soon as August 12 prior to Dodge's Woodward Dream Cruise display on August 16.
While speaking live on the radio, Kuniskis confirmed that a new high performance model from the brand will indeed debut at the event without going into details.
"I'm going to break something here that we haven't told anybody yet … We have a very significant performance announcement coming on Tuesday of Dream Cruise … And then the car that that performance is associated with will also be on site Saturday, so the first time anyone gets to see it will be here in Detroit at Dream Cruise. We'll announce it Tuesday, then come down Saturday and you can see the car," he said.
While this being far from confirmation, the only "very significant performance" related announcement we can think of for Dodge would be it announcing the fitment of the Challenger SRT Hellcat's 707 hp and 650 lb-ft supercharged V8 into the Charger.
Confirmation about the Dodge Charger SRT Hellcat's existence recently came thanks to official filings regarding the Hellcat V8 engine. To have the horsepower and torque figures verified for a car, manufacturers head to J1349 which is a third-party which verifies power figures. In the certification filing for the Hellcat V8, the Dodge Charger was listed indicating that the American firm wants to certify the same power figures as the Challenger SRT Hellcat for the new Charger.
If the Dodge Charger SRT Hellcat does indeed retain the 707 hp and 650 lb-ft of torque readings, it will comfortably be the most powerful sedan on the market. That crown is currently owned by the Mercedes-Benz S65 AMG which delivers 621 hp.
[Via Autoblog]