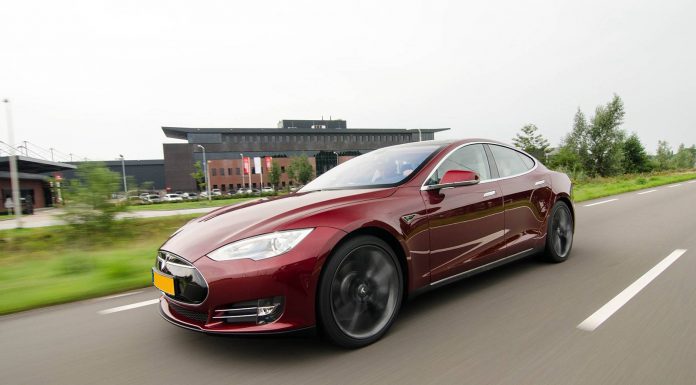 Considering the Chinese governments failed push for electric cars in the past, launching the Tesla Model S there was a bit of a gamble. Already however, the luxurious electric sedan has proven extremely popular in China.
As a matter of fact, it is suggested that about 1000 Tesla Model Ss have been delivered in China in the second quarter of the year. This figure comes courtesy of analyst Brian Johnson from Barclays Plc.
Thanks to these impressive sales in China, the Californian based electric automaker is pinned to report record Model S deliveries. It is believed that Tesla will confirm very soon that it has delivered 7456 examples of the Model S in the first six months of the year. Such a figure would slightly exceed the firm's forecast of 7500 examples being delivered to customers.
[Via Bloomberg]