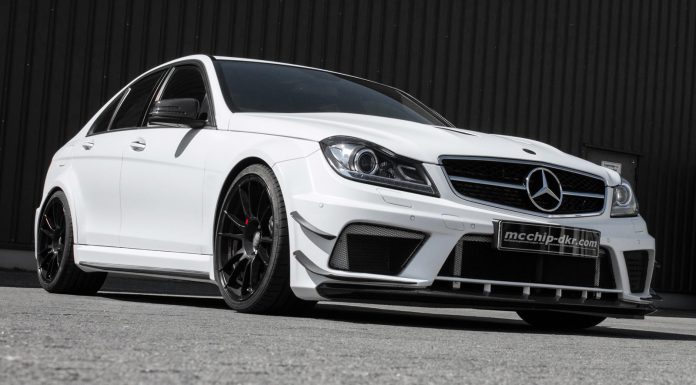 With the 2015 Mercedes-Benz C63 AMG set to arrive very soon, a true forced-inducation rival to the latest BMW M3 sedan will be available. Prior to its launch however, the crew at Mcchip-dkr have let loose on the outgoing C63 AMG and turned it into an absolutely monster!
The naturally-aspirated 6.2-litre V8 engine of the current car pumps out an impressive 450 hp. However, Mcchip-dkr has increased this to an atmospheric 808 hp thanks to the fitment of a large supercharger along with larger oil and water coolers and a bigger water pump.
Further mechanical changes include the adoption of a Drexler limited slip differential at the rear end to provide excellent traction. Additionally, the Mercedes-Benz C63 AMG by Mcchip-dkr features KW Clubsport coilovers, new brake discs and a fire extinguisher.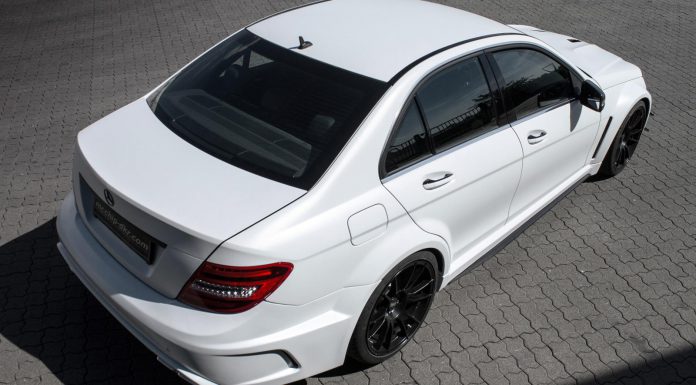 From a visual standpoint, the tuner has fitted a Black Series esque bodykit and 19-inch OZ Racing Ultraleggera wheels.