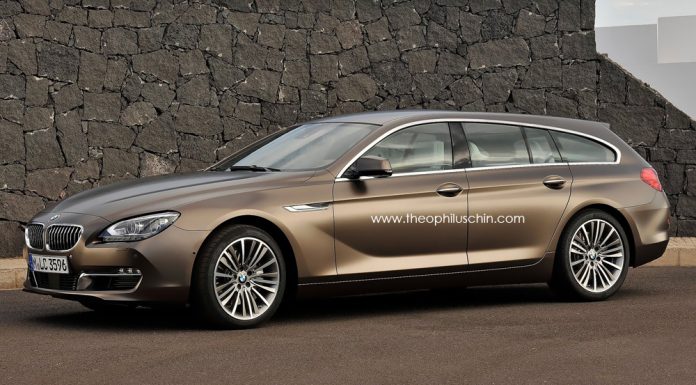 The next-generation BMW 6-Series is just a couple of years away and now it has emerged that a Gran Tourer variant could be offered. Such a model would join the likes of the current Coupe, Convertible and Gran Coupe body styles.
Considering that the Mercedes-Benz CLS Shooting Brake has been the staple of this market for quite some time, it comes as no surprise that BMW wants to get into the action.
The BMW 6-Series Gran Tourer is expected to measure about 5 metres in length and while not having the interior space of say the 5-Series Touring, the 6-Series Gran Tourer will provide the perfect middle ground between style and practically.
Rendered by Theophilus Chin back in 2011, the 6-Series Gran Tourer would feature an extended tailgate as well as a steeply raked and small rear window to provide the appealing Shooting Brake design.
[Via Theophilus Chin]