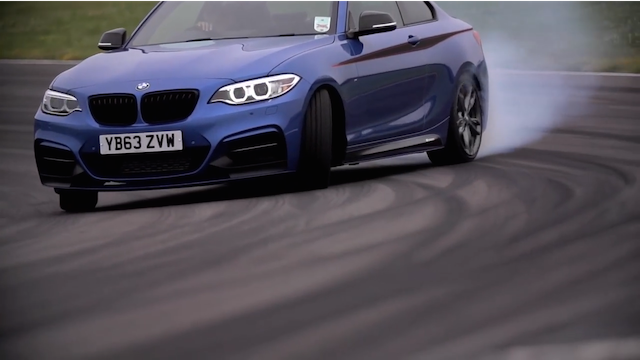 Mr. Harris has been on a break from DRIVE but is back and more sideways than ever before! Monkey has been running the BMW M235i as a long term test car and found it necessary to show us how easy it is to drift the rear-wheel-drive Bavarian. Predictably the results are toasted tyres and plenty of smoke! Enjoy.
[youtube]http://youtu.be/-LpPc8qutCA[/youtube]
Under the hood, the BMW M235i features a twin-scroll turbocharged 3.0-liter in-line six-cylinder petrol engine producing an impressive 321 horsepower. As a result, when fitted with the standard six-speed manual transmission, the 2014 BMW M235i can hit 100 km/h in a brisk 5 seconds. However, that time falls to 4.8 second when optioned with the eight-speed automatic gearbox. A quick car by any standard.