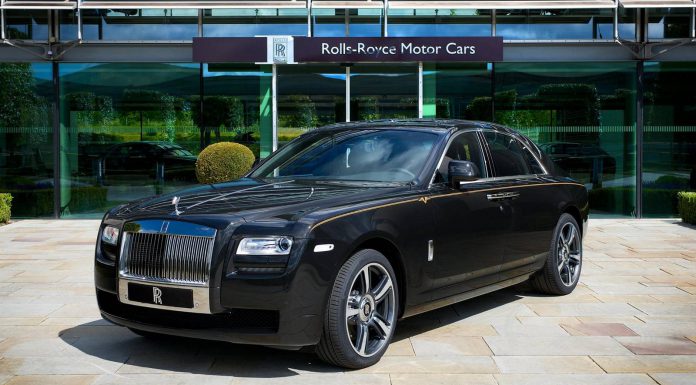 Japanese automotive dealer and business conglomerate Cornes and Company have sent us photos of a uniquely optioned Rolls-Royce Ghost V-Specification currently for sale in its showroom.
The Rolls-Royce Ghost V-specification is a limited-edition run of the luxurious sedan which was available for order from January through to June of this year. V-spec Ghosts feature model-exclusive 21-inch wheels and are available in five colors, Black Sapphire, Graphite, Black Kirsch, Arctic White and Infinity Black. More importantly, its twin-turbocharged, 6.6-liter V12 engine has received a significant power bump from 570 horsepower to 601.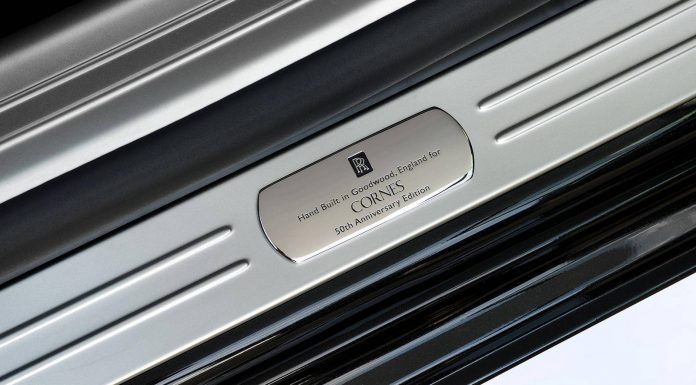 Cornes and Company's Ghost is painted in black with a tasteful, contrasting gold stripe running just below the beltline. The unique car was created to mark the 50th anniversary of Rolls-Royce Motor Cars importing its automobiles into Japan. The Rolls Royce Ghost V-specification starts at 330,820 euros, so expect this special 50th anniversary edition to carry a premium over that already huge price!