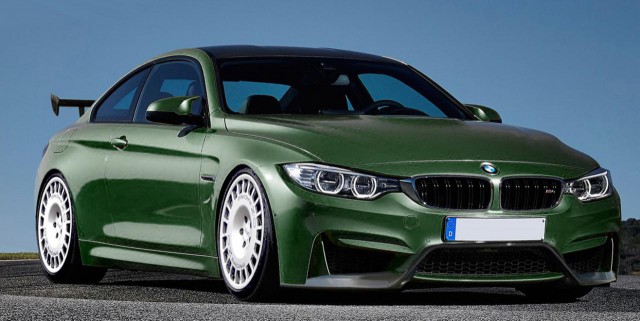 Alpha-N Performance is the latest tuner to tease its upcoming tuning program for the new 2014 BMW M3 and BMW M4 Coupe.
The most dramatic changes will be under the hood. Once Alpha-N Performance get their hands on the new twin-turbocharged 3.0-litre six cylinder engine, they'll equip it with the EVOX tuning package. It is claimed that this system will help lift power from the standard output of 425 hp up to a total of 512 hp and 501 lb-ft of torque. Interestingly, that will just be the entry-level package offered for the latest M3 and M4 by Alpha-N Performance. It will also release Stage 2 and Stage 3 power upgrades in the future.
Beyond the engine upgrades, the tuner is pinned to install new Ohlins shock absorbers to improve the handling ever further. Elsewhere, a range of carbon fibre parts will be revealed like an adjustable rear wing alongside a prominent diffuser at the tail and a prominent front splitter.