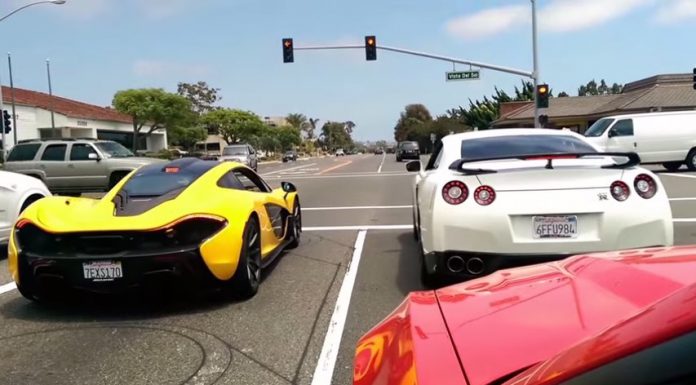 Picture the scene, you are cruising the streets minding your own business and then you see the following. The mighty McLaren P1 and a modified Nissan GT-R pulling up alongside one another at the lights!
[youtube]http://youtu.be/XcvA9zBbuQc[/youtube]
This is exactly what one lucky road user stumbled upon, unfortunately the P1 driver did not put his foot down but still casually kept up with the Japanese sports car!
If he did, we are sure the P1 would have comfortably pulled ahead. The McLaren P1 will travel from zero to 100 km/h in less than 3 seconds, zero to 200 km/h in under 7 seconds, and zero to 300 km/h in no more than 17 seconds. This is thanks, in part to the Instant Power Assist System (IPAS) which is essentially KERS, for road cars. Putting the 300 km/h statistic into perspective, this is 11 seconds faster than the legendary McLaren F1 road car. Top speed is electronically limited to 350 km/h.