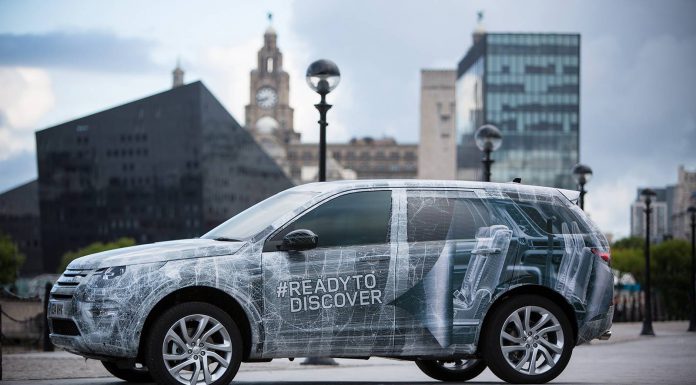 Jaguar Land Rover has just released a couple of interesting teaser images of the upcoming Land Rover Discovery Sport. Furthermore, it has been confirmed that in the U.K at least, the Discovery Sport will come standard with a 5+2 seating layout despite its relative small size,
The most recent teaser shots depict the car with a camouflaged wrap showcasing the rear seat layout with the two forward-facing seats at the rear being the key element for future buyers.
When discussing the upcoming car, Land Rover design boss Gerry McGovern said the car will offer "spacious load space and configurable seating, while still retaining a more compact footprint than traditional five-seat SUVs."
The new SUV will hit the market next year and to meet the production needs, Jaguar Land Rover will hire 250 people which will increase the total workforce at the Halewood production facility to around 4,750. Furthermore, the plant will also get about 200 million pounds in new investment and funding to ensure production of the Discovery Sport runs as it should.
It is believed that the new Land Rover Discovery Sport will utilise a modified version of the Range Rover Evoque's platform. Additionally, it will be the first new Land Rover to take design inspiration from the concept presented at the New York Motor Show and consequently feature many of the groundbreaking technologies from that concept. It will replace the outgoing Land Rover Freelander.