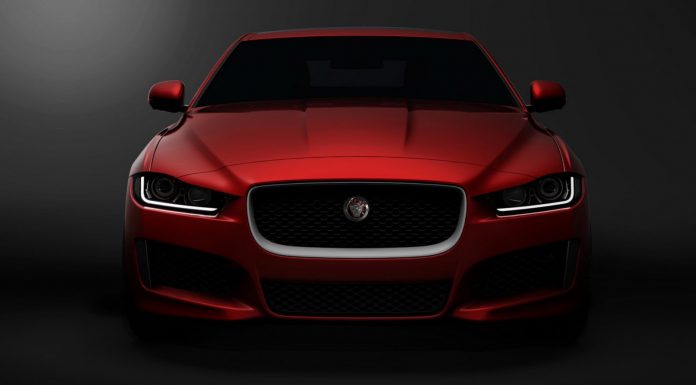 Just after new details about the upcoming's Jaguar XE's advanced aluminium platform were released, further details about the all-new 2.0-litre turbocharged diesel engine set to power select variants have emerged.
The key selling point of this new Ingenium engine is just how fuel efficient it is compared to the upcoming rivals of the XE in all of its proposed specifications. The use of turbocharging will be pivotal in achieving such fuel efficiency with both single turbo and twin-turbocharged offerings of the 2.0-litre diesel pencilled in. Jaguar claims that in top specification, the twin-turbo diesel four-cylinder will deliver V6 levels of performance all while weighing 80 kg less than a comparative V6.
Additionally, the engine has less friction than the firm's existing 2.2-litre diesel. As a matter of fact, the engine is said to have 17 per cent less friction with a unique surfacing of the crankshaft bearing faces helping to achieve such efficiency.
Elsewhere, the new 2.0-litre turbodiesel features balanced shafts to help ensure the engine is just as smooth as a six-cylinder with a new cam chain mounted on the rear of the engine pinned to be an improvement and expected to last the life of the engine.
The Jaguar XE will be designed and engineered in the UK. Production will take place at a new purpose-built production facility at the company's Solihull plant in the West Midlands in the UK. The car will debut on September 8.