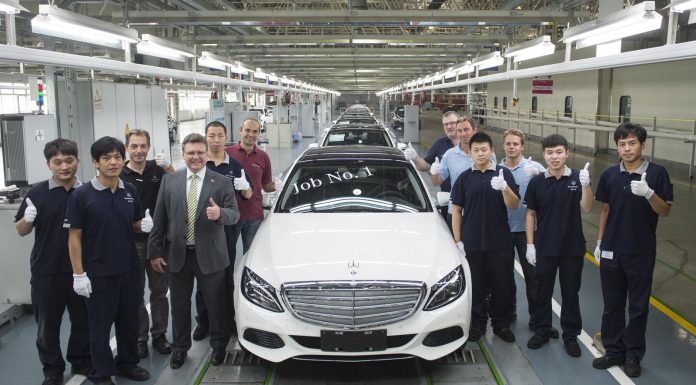 Production of the long-wheelbase C-Class, dubbed the 2015 Mercedes-Benz C-Class L has just started in China. Created specifically for the Chinese market, sales of the luxurious sedan will commence this coming September.
Speaking about the car, Daimler board member Hubertus Troska said, "With more than 150,000 vehicles of the predecessor model delivered to customers, China has already become the second-largest market for the C-Class.
"Now we are taking the next step: designed and developed for China, produced exclusively in China, our all-new long-wheelbase C-Class is destined to become one of our top growth drivers here," he concluded.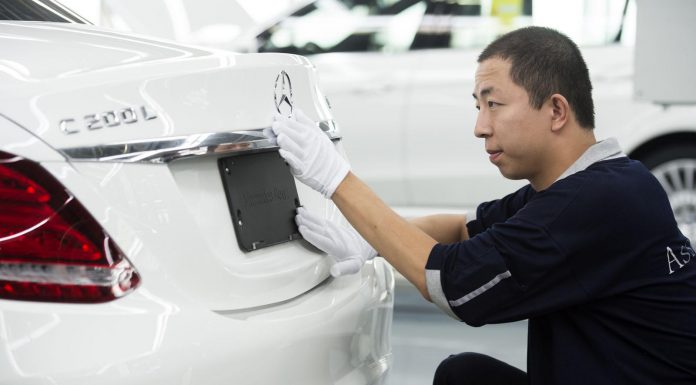 The Mercedes-Benz C-Class Long Wheelbase is extended by 80 millimetres. The extra length has been added specifically to accommodate the growing market in China. The extra length equates to 80 millimetres extra rear leg room and a unique exterior design. The car now measures 4766 millimetres in length and 2920 millimetres in wheelbase.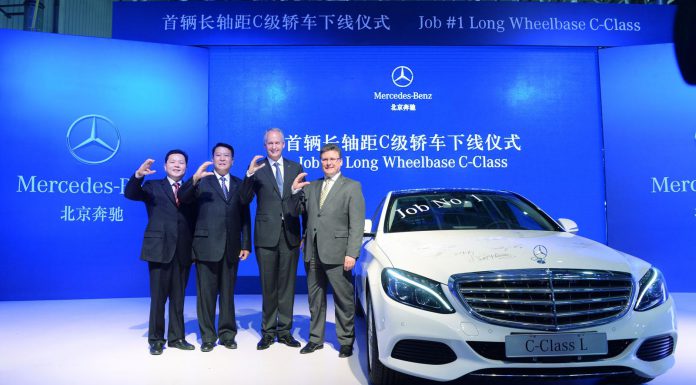 The interior is the most important part of the C-Class Long Wheelbase package. It is presented in typical modern Mercedes-Benz fashion with high-quality materials and class-leading ergonomics. Rear-seat passengers get privacy glazing, a leather-trimmed instrument panel, a 25 mm longer rear bench seat, unique luxury headrests, arm rests, illuminated door sills, vanity mirrors and a networked rear centre console with USB port.