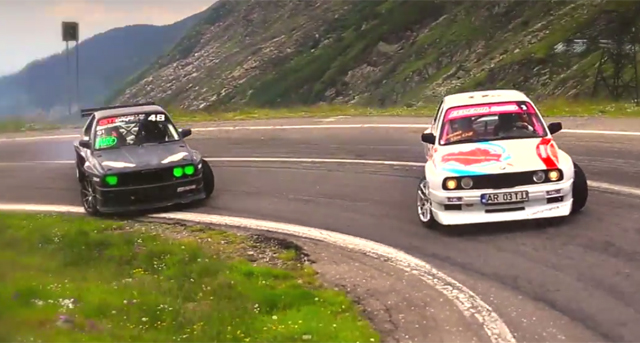 Considering that Top Gear named the Transfaragarsan Highway as the world's best driving road, there's no doubting just how special this road is. While we've seen some of the world's greatest supercars and sports cars driving on this amazing stretch of tarmac numerous times in the past, we can now watch two incredible drifters doing what they do best up the road!
[youtube]https://www.youtube.com/watch?v=euD6GC2CmaA[/youtube]
The clip, dubbed 'Ride the Mountains' features female drifter Ramona Rusu taking her stunning drift-spec BMW E30 3-Series up the famous road. Joining Rusu on the road is Gabi Ifrim in another E30 3-Series and the resulting drifting footage is definitely worth watching!