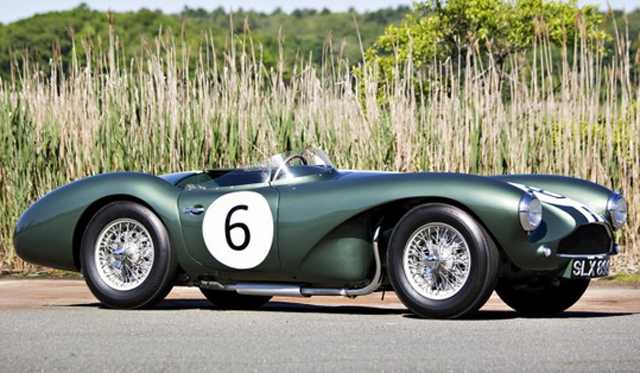 The incredible cars set to go under the hammer at Gooding & Company's upcoming Monterey auctions are continuing to appear with the latest being a rare 1955 Aston Martin DB3S. Just 20 examples of the road-going DB3S were ever produced and pre-auction estimates suggest it could sell for between $5 million and $7 million.
The engine is a 3.0-litre inline-six featuring twin overhead camshafts and triple sidedraft Weber carburettors and it is mated to four-speed David Brown close-ratio transmission. Other cool technical features include independent front suspension with trailing links, lever shock absorbers and four-wheel Alfrin drum brakes.
The Aston Martin DB3S also has quite an illustrious history in motorsports. As a matter of fact, three examples competed at the 24 Hours of Le Mans and despite not performing that well, the car is still held in high regard largely because of other motorsports successes. It managed to win all the races it entered into in 1953 including the Tourist Trophy, Goodwood Nine Hours and the British Empire Trophy. Fast forward to 1955 and 1956, the Aston Martin DB3S came in second place at these two consecutive 24 Hours races of Le Mans.
All up, ten racing examples were produced for the track with 20 road-going versions then becoming available to customers.