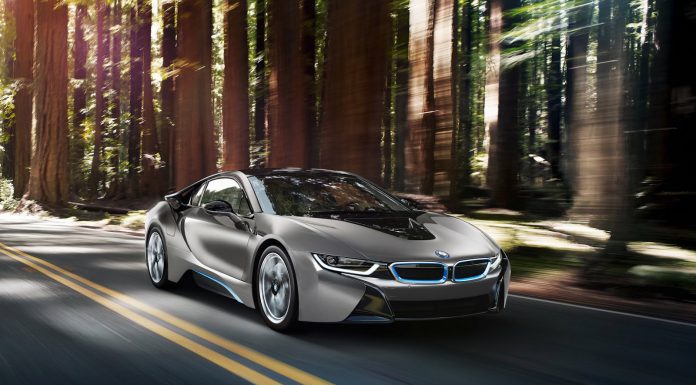 A special one-off BMW i8 will make its public debut at next month's Pebble Beach Concours d'Elegance where it will then be auctioned off.
Seen in the picture above, this special i8 is particularly noteworthy thanks to its Frozen Grey metallic paint job as well as special stitching in the cabin alongside Dalbergia Brown leather upholstery. The auction comes courtesy of Gooding & Company and all the money raised from the sale will benefit the Pebble Beach Company Foundation as well as the Concours d'Elegance itself.
The production-spec i8 was of course revealed to the public last year at the Frankfurt Auto Show with production commencing in April. Powering it is a 1.5-liter three-cylinder TwinPower Turbo petrol engine, good for 231 horsepower and 320 Nm of torque, in addition to a 130 hp electric motor. The petrol engine sends power to the rear wheels through a six-speed automatic gearbox, while the electric motor turns the front wheels through a two-stage transmission. The combo is good for 362 hp and 570 Nm of torque, 0-100 km/h in 4.4 seconds and most importantly, up to 113 miles per gallon.