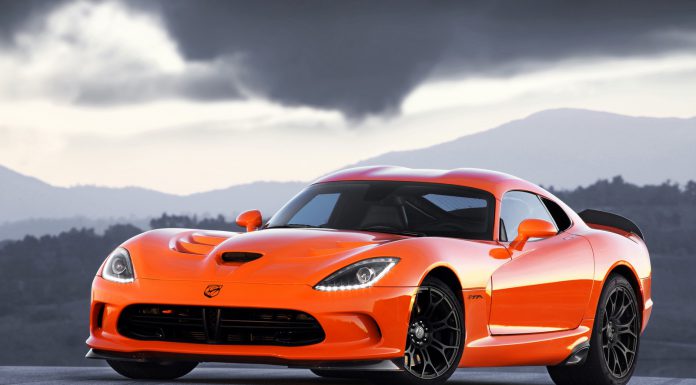 Just after it emerged that a 2015 Dodge Charger SRT Hellcat complete with 707 hp and 650 lb-ft of torque was on the cards, filings for the 2015 Dodge Viper have emerged showing that the car will receive a horsepower increase over the current SRT Viper.
That boost will see power rise from 640 hp to 645 hp while the current torque figure of 600 lb-ft will be retained. While such a rise in power is insignificant and would be impossible to notice behind the wheel, it should be just one of numerous small updates for the Viper when it is updated for the 2015 model year and rebadged from the SRT Viper back to its routes as the Dodge Viper.
As a result of Dodge's recent move to remove SRT as a standalone brand, Ralph Gilles will lose his position as SRT CEO but will continue to serve as Senior Vice President of Product Design and President and CEO of Motorsports for Dodge.
While SRT as a brand will die, selected, high-performance models will still wear the recognisable nameplate. One such model will be the new Dodge Dart SRT set to feature a turbocharged engine as well as a ferocious all-wheel drive system. Despite this, the Dodge Challenger and Charger models fettled by SRT will be reintegrated into the American brand's line-up.
Currently, it remains unclear just what updates Dodge is planning for the now, 2015 Dodge Viper. However, the incorporation of the Dodge badge seems inevitable along with a few possible visual and the aforementioned engine power boost.