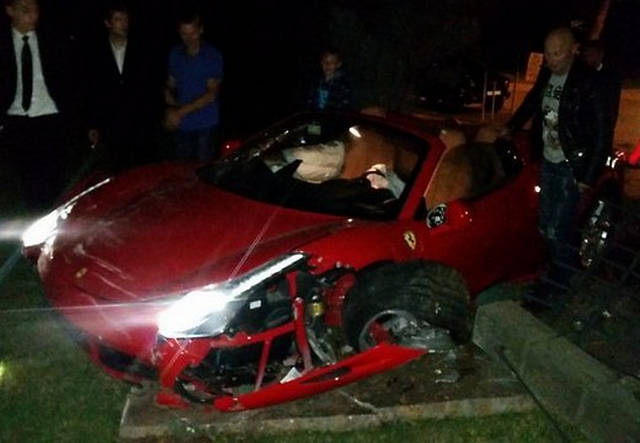 A red Ferrari 458 Spider has unfortunately crashed in Jurmala City, Latvia. The owner was drunk after having some beers and was reportedly trying to show off his Prancing Horse when his 458 Spider ended up crashing through a gate and into a tree. Fortunately, the driver escaped uninjured.
[youtube]http://youtu.be/7BwHHz9hxAQ[/youtube]
As the images show, the left side of the Ferrari 458 Spider has been severly damaged with the left front wheel also being detached from the car. The front bumper of the Ferrari 458 Spider was badly damaged too and it will cost some serious money for the owner to repair the car!
[Via Wrecked Exotics]