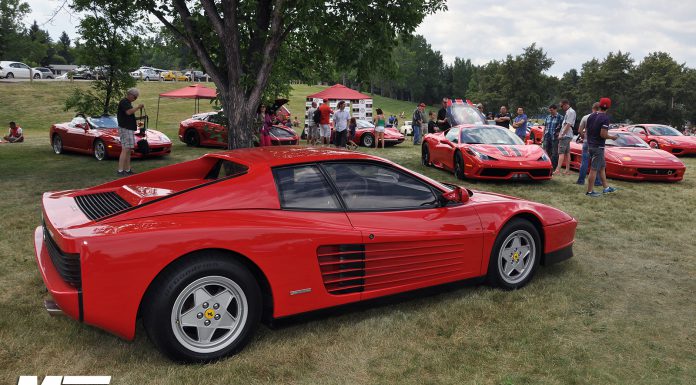 We recently visited the annual European Classic Car Meet in Calgary, Alberta, Canada. The event attracted well over 350 vintage and modern European cars ranging from Volkswagens to Porsches. But the Ferrari Club of America – Alberta Chapter, had an incredible display of over 20 supercars that's worthy of taking a special look at.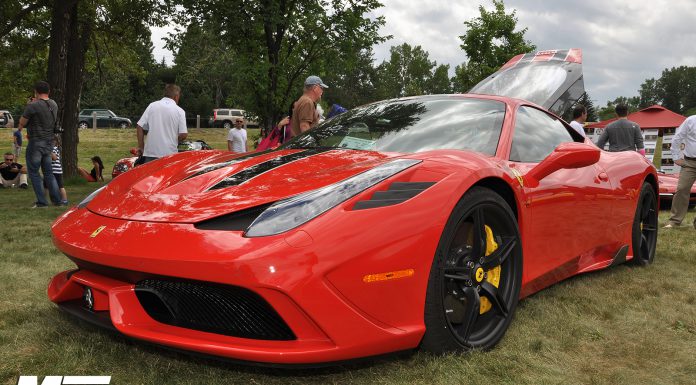 Included in the FCA's display was a Ferrari F50 that's more than just a show car. The owner of this particular F50 drives this car, using it for what Ferrari built the car for. He's taken it on plenty of drives and brings it out to shows and meets across the city. A beautiful Ferrari 550 Barchetta, one of only two in Calgary, also glistened under the sun alongside plenty of Ferrari's including a 599 GTO, Testarossa, and many of Ferraris and and present models.
With plenty of spectators in awe, the display of Ferrari's definitely drew attention to the Ferrari Club and its collective passion for everything Ferrari. The group is truly a top-notch group, who are incredibly passionate about the firm, particularly everything Enzo Ferrari's legacy has created.
To see so many Ferrari's in one place was truly special. It was so special that even the only 458 Speciale in the city turned out for the event.
We saw Ferraris from many different eras, from Fred Phillips' newly-aquired 512 BBI to the internet sensation 355 Challenge engagement Ferrari.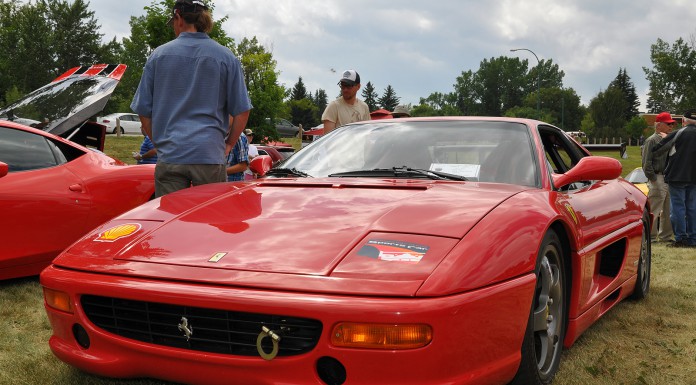 A Ferrari 246 Dino GTO, plenty of 360 Modena and Spyder models, F430s, F355s, a pair of 575 Maranellos, a duo of 550 Maranellos and Testarossas galore all glistened under the sun as the day went on.
A very successful showing at the event by the Ferrari Club of America – Alberta Chapter!