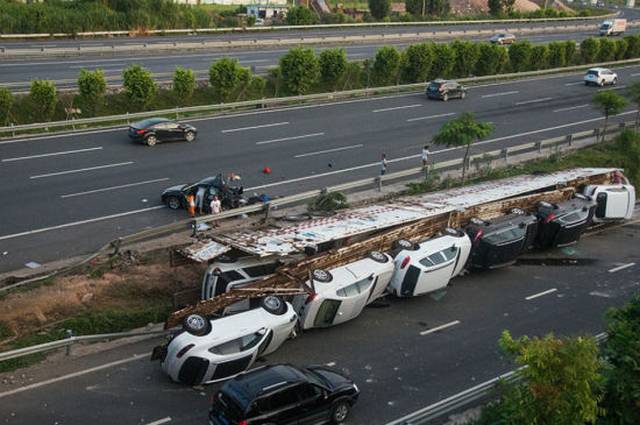 A large car carrier has rolled onto its side after colliding with a Mazda 6 sedan in China. The truck was carrying a host of luxury cars many of which have been severely damaged.
Some of the cars in the trailer included a range of Porsche Macans, Maserati, Mercedes-Benz and BMWs as well as a Range Rover. It is estimated that the value of all 11 cars on the trailer is over $1.58 million or 10 million yuan in China.
The driver of the truck wasn't injured in the crash but the three people in the Mazda 6 were injured.
Further investigations to determine who was at fault for the crash are underway.
[Via sina]