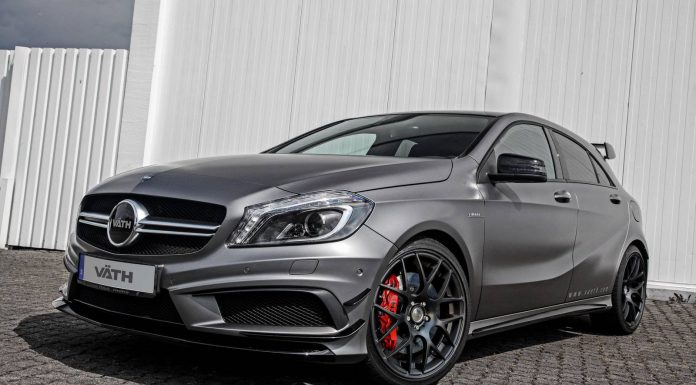 With 355 hp on tap from its 2.0-litre turbocharged four-cylinder engine, the Mercedes-Benz A45 AMG is a truly astonishing car to drive. However, tuning company Vath have decided to uprate the impressive sports car with a host of visual and performance improvements to make it even more potent.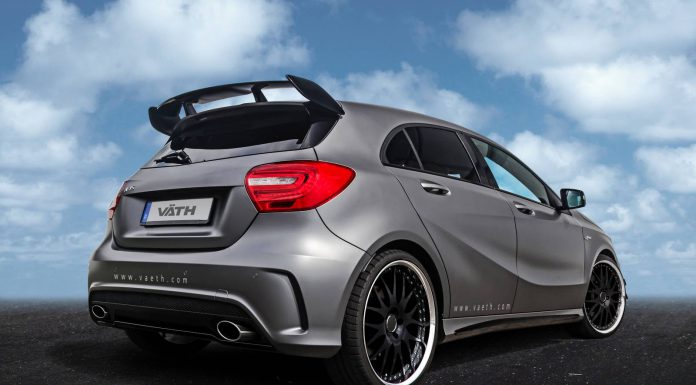 First up, the Mercedes-Benz A45 AMG by Vath features a boost of power which lifts the total figure up to 425 hp as well as 515 Nm of torque. The inclusion of a new custom downpipe and stainless steel high-flow catalytic converter is one of the key contributors for the extra power. Elsewhere, there is a new axle back exhaust system which can be adjusted at the touch of a button.
From a handling standpoint, the Mercedes-Benz A45 AMG by Vath includes adjustable coilovers which lower the car from 20 mm up to 65 mm.
Concluding the upgrades are a set of new Vath steel wheels with 225/30R20 tyres at the front and 265/25R20 tyres up back.