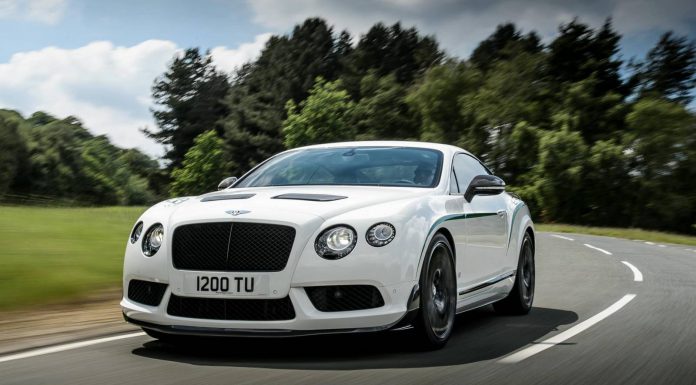 At the recent Goodwood Festival of Speed 2014, the most-potent road-going variant of the Bentley Continental in the form of the GT3-R was revealed. Barely a month later, it has emerged that an even more extreme variant could be created in the future.
While speaking with Autocar, design chief Luc Doncerwolke said the following in relation to a more extreme example being created, "Why not? The GT3-R has been a success. We've sold all 300 and a lot of people would want an even more extreme one.
"I want us to celebrate our race success and have an even more extreme version, with not only an updated drive and powertrain but also new styling to closely link the race and road cars."
The Bentley Continental GT3-R is billed as the ultimate GT from the firm. It is a strict two seater which accounts for part of the 100 kg weight loss. It is hand built by engineers in Crewe and finished in Bentley's Motorsport division. Just 300 will be offered to the public as part of a limited production run.
Bentley have opted to use the same 4.0-litre twin-turbo V8 for the GT3-R. It comes with 580 hp and 700 Nm of torque and with the 100 kg weight loss and shorter gearing, the GT3-R is capable of reaching 60 mph from a standstill in just 3.6 seconds (0-100 km/h in 3.8 secs). Upgrades have also been applied to the power train with torque vectoring now available together with a modified Electronic Stability Control (ESC) and a new chassis tune.
[Via Autocar]