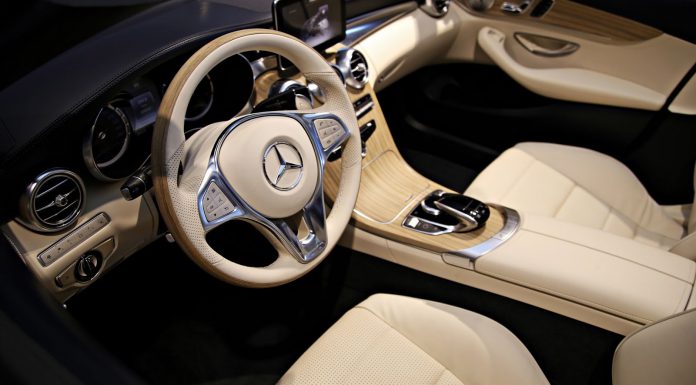 While it remains unclear when the new Mercedes-Benz C-Class Cabriolet will be revealed, a mock-up of the car's interior is on display at the firm's German museum.
The biggest giveaway that this is indeed the interior of the new C-Class Cabriolet is the fact that on the centre console, there are buttons for opening and closing the fabric soft top. Beyond the addition of these two buttons, the interior appears identical to the C-Class sedan which is hardly surprising considering how modern and fresh the four-door variant's cabin is.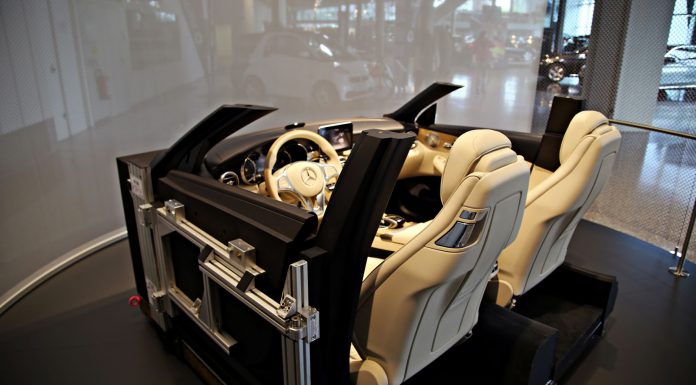 Beyond the interior, we know that the C-Class Cabriolet will feature frameless windows, two fewer doors the current sedan model and the aforementioned folding soft-top rather than a lightweight retractable hardtop. When it hits the market, the C-Class Cabriolet will be one of the cheapest Mercedes-Benz cabriolets and act as a suitable rival to the Audi A5 Cabriolet and BMW 4-Series Cabriolet.
It is interesting to note that Mercedes-Benz has never offered a convertible variant of the C-Class. After all, its main rivals, the BMW 3-Series (now the 4-Series) and Audi A5 have been available with folding roofs for many years.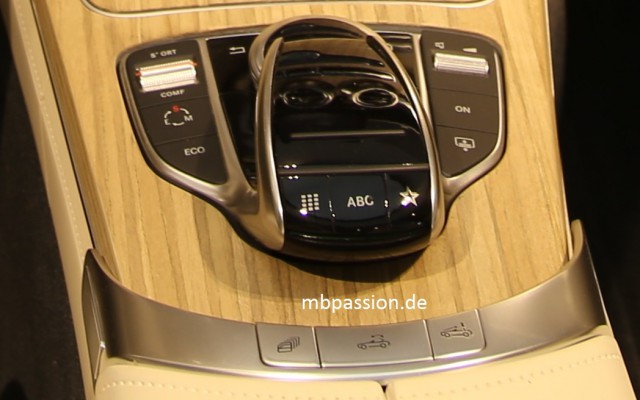 When deliveries of the C-Class sedan start, it will be available with eight different engine choices. These consist of three diesel engines, four petrol engines and one hybrid diesel. Four-cylinder engines make up 7 of the eight engine choices available initially, with the range topping Mercedes-Benz C400 featuring a 3.0-liter V6 engine producing 333 hp and 354 lb-ft of torque. We expect to see a similar engine line-up for the C-Class Cabriolet although it might not be as extensive.
[Via Mercedes-Benz Passion]