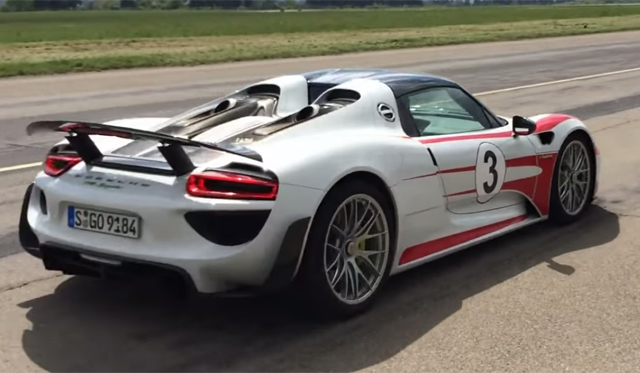 There's no denying the fact that the Porsche 918 Spyder Weissach is brutally fast. But just how quickly will it accelerate from a standstill to 333 km/h? Well the following video will tell you it is very, very quick!
[youtube]https://www.youtube.com/watch?v=aI-DUULV1tE[/youtube]
In case you needed reminding, the Porsche 918 Spyder is one of three new hybrid hypercars redefining the supercar market. It is powered by a naturally-aspirated 4.6-litre V8 engine delivering 608 hp and joined with two electric motors to lift peak power to 887 hp!