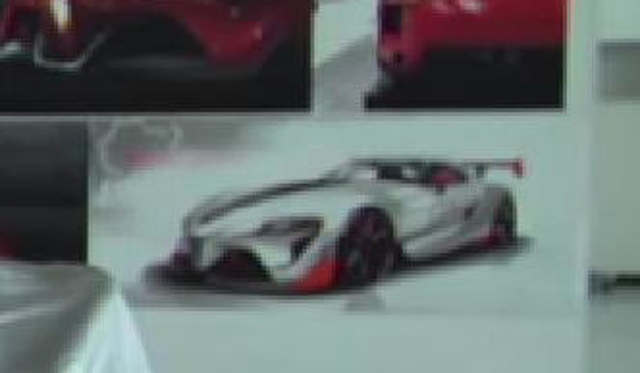 Not too long ago, it emerged that Toyota was preparing to create another example of its outlandish FT-1 Concept which originally debuted at the Detroit Motor Show in January. It is believed that the second concept won't be bright red like the other and will be helped to further gauge customer interest in such a model. Now the first image of this potential second concept has been leaked online.
The following blurry image first appeared in a video Motor Trend recently made interviewing the designers behind the Toyota FT-1 Concept. It was featured on a wall full of FT-1 renderings and official images and features a host of new additions indicating that it could be the next concept.
For starters, it is finished in white with a host of red accents including a prominent front splitter much larger than the current concept's. It also features a large fixed rear wing with bright red endplates. Finally, red can be seen on the side skirts as well as the wing mirrors.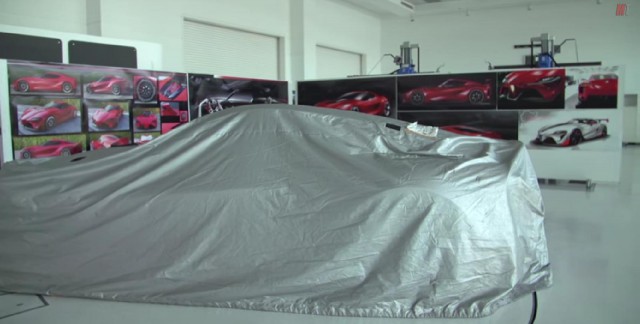 At the time reports emerged that a second concept was being created, there were also whispers that a Toyota FT-1 based racing car could be created to compete in Japan's Super GT Series and this could very well be it!