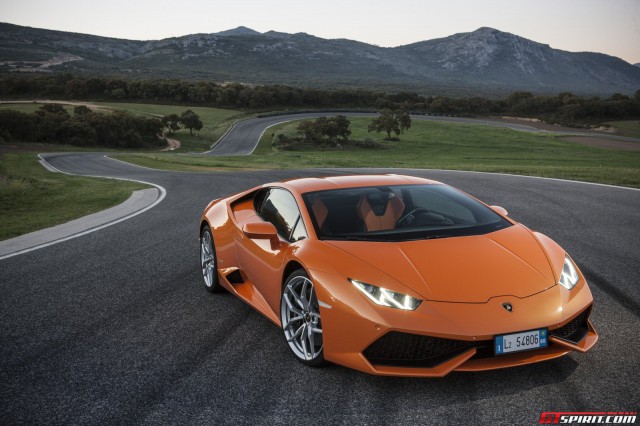 There was a time when Porsche aimed to purchase one of the largest automotive corporations, the Volkswagen Group. However, as we well know, that failed spectacularly and Porsche ended up under the wing of the VW Group alongside numerous other manufacturers.
Despite companies like Porsche, Audi and Lamborghini being part of the same group, they're still allowed to create supercars and sports cars which rival each other and that's a great thing. But according to the latest whispers inside the Volkswagen Group, there is growing animosity between Porsche and Audi. It is suggested that Porsche has Bentley on its side while Audi is being backed up by Lamborghini.
Apparently, the new SUV architecture being developed by Audi for use with a selection of Volkswagen Group models isn't good enough for Porsche who have criticised its size and structure along with its apparent inability to fit many different engines. After all, Porsche has its own MSB platform which it suggests could be utilised by the Audi A5, Q6, Q7 and future Q8 SUV.
On the other side of the coin, Audi and Lamborghini is criticising Porsche for its work on the next-generation Lamborghini Huracan and next-next-generation Audi R8. Porsche is set to develop all future Volkswagen Group sports cars, but Audi and Lamborghini apparently aren't happy with the proposed platform to replace the Huracan's and 2016 Audi R8's.
According to a chief Volkswagen Group strategist, "If we don't call the shots here at HQ, Audi and Porsche will never get their acts together. What these guys fail to understand is that they have to cooperate, not fight each other. We need to prevent individual sports car architectures and excessive proliferation, and to make Porsche's MSB mandatory for both brands. Standardize the stuff that is really expensive: drivetrains, electronics, alternative propulsion systems, batteries, materials, methods, and processes. Audi and Porsche must stop fighting over architectures and concentrate on diversification by content. It's as simple as that. And as difficult."
[Via Automobile Magazine]