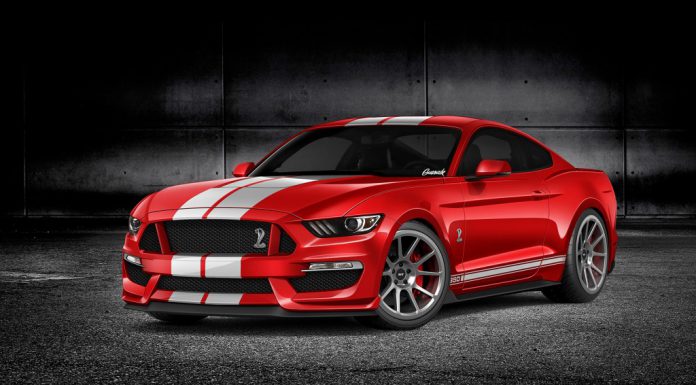 Not happy with the range of 2015 Ford Mustangs on offer? Don't fret as a huge array of variants are set to be revealed over the coming years with one of the first pinned to be the new Ford Mustang GT350.
The help give us an idea of how the car could look, Gurnade has created the following rendering of a bright red 2016 Ford Mustang GT350. Compared to the current Mustang variants, the GT350 will feature a new grille, revised bumper and air intakes, a large front splitter, side skirts and is also likely to be available with traditional Ford racing stripes.
Beyond these visual changes, expect to see a new quad exhaust pipe setup, upgraded brake calipers, carbon ceramic discs as well as a souped-up V8 engine!
[Via Gurnade]