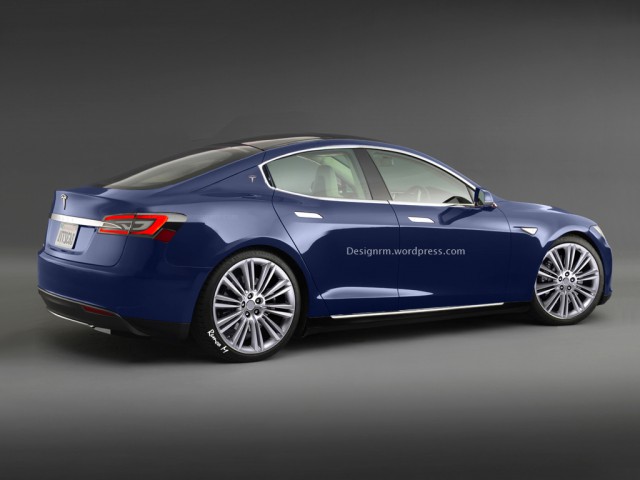 Tesla has confirmed that its third-generation, entry-level electric car will be called the Tesla Model 3. This comes despite the fact that the car has long been referred to as the Model E.
While speaking with Auto Express, CEO Elon Musk revealed that he did indeed want to call the car the Model E but discovered that Ford already had the rights to the name.
"We had the Model S for sedan and X for crossover SUV, then a friend asked what we were going to call the third car," Musk explained. "So I said we had the model S and X, we might as well have the E.
"We were going to call it model E for a while and then Ford sued us saying it wanted to use the Model E – I thought this is crazy, Ford's trying to kill sex! So we'll have to think of another name.
"The new model is going to be called Model 3, we'll have three bars to represent it and it'll be S III X!"
The Tesla Model 3 is pencilled in for a debut in 2016 before sales open up for the car the following year. It is expected to ride on a brand new platform rather than the larger one underpinning the Model S and future Model X SUV.
[Via Auto Express]