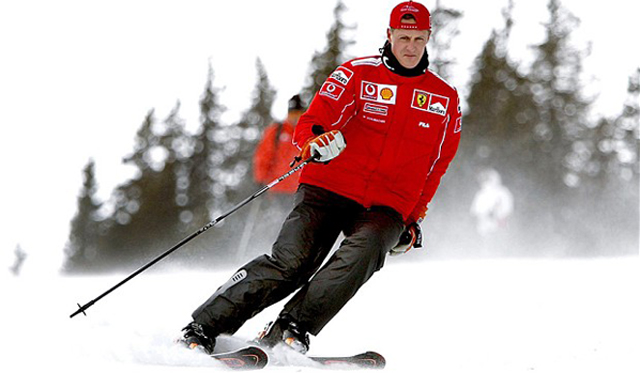 After Michael Schumacher woke from his induced coma last month, his wife Corinna Schumacher has released a statement in German thanking fans for their support over the past 7 and a half months. In the statement, she said the hardest time is over.
"The German Grand Prix gives me the perfect opportunity to cordially thank you all for the good wishes and positive energies you keep sending to Michael," read a translation of the original letter.
"I have to say your sympathies blew us all away. Good to know that together we made it through the hardest time.
"Now we are facing a phase which will presumably take a long time. We trust that—as for so many years in F1—time will be Michael's ally in the fight."
The seven time Formula One World Champion was originally admitted to hospital in Grenoble in late December following a skiing accident in the French Alps.