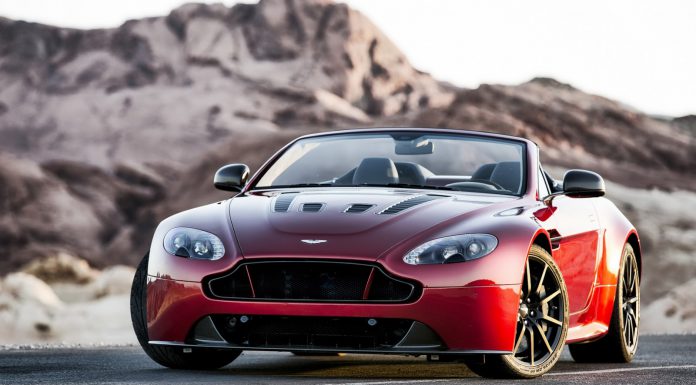 Last year, the Aston Martin V12 Vantage S was launched as the firm's fastest car bar the One-77. Now, the 2015 Aston Martin V12 Vantage S Roadster has been released and it is understandably the fastest production convertible ever offered from the British manufacturer.
[youtube]http://youtu.be/aR4rdB1zloI[/youtube]
As you can see from the video above the car looks and sounds phenomenal, removing the roof will also mean that the glorious V12 will be able to be enjoyed without a roof to deaden the sound.
Under the hood, the car features the same engine as the V12 Vantage S coupe. That is an uprated version of the normally-aspirated 5.9-liter V12 AM28 engine which is actually the fifth generation of Aston Martin's 5.9-liter V12 engine. In 2015 Aston Martin V12 Vantage S Roadster guise, this powerplant delivers a total of 565 hp therefore matching the power produced by the 2014 Aston Martin Vanquish from the same engine. This horsepower figure then represents a 55 hp gain over the regular Aston Martin V12 Vantage. As a result of this power and torque, the 2015 Aston Martin V12 Vantage S Roadster will hit 100 km/h from a standstill in a mere 4.0 seconds with an impressive top speed of 323 km/h (201 mph) possible.