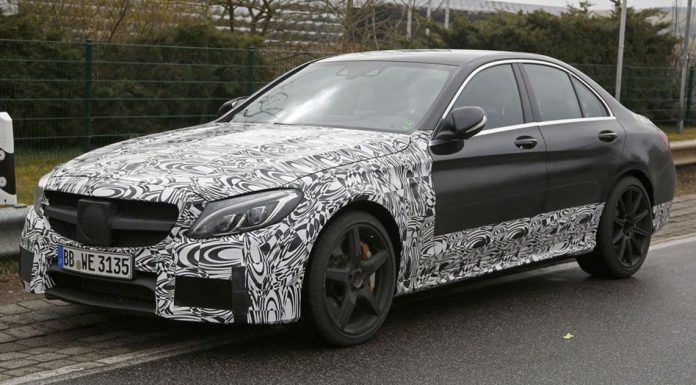 When the long-awaited 2015 Mercedes-Benz C 63 AMG launches, the new twin-turbocharged BMW M3 will finally have a direct, brand new rival. However, if the latest reports about the C 63 AMG are correct, the M3 should be very, very scared.
It is being suggested that for the first time, the C 63 AMG will be available in S-specification. In recent years, models like the CLS 63 AMG and E 63 AMG have received slightly more powerful models dubbed the CLS 63 AMG S and E 63 AMG S respectively and the new AMG-powered C-Class could receive the same treatment.
It is understood that the Mercedes-Benz C 63 AMG S will deliver 503 hp from its 4.0-litre biturbo V8 engine shared with the upcoming Mercedes-AMG GT. By comparison, the 'standard' 2015 C 63 AMG will produce in the area of 470 hp. If these details are correct, then the next-gen C 63 AMG will be slightly more powerful than the outgoing naturally-aspirated model
Fortunately, we shouldn't have to wait too long to see both the new C 63 AMG and C 63 AMG S. It is likely that they will be either revealed at the Paris Motor Show 2014 in October or November's Los Angeles Auto Show 2014.
[Via Cars Guide]