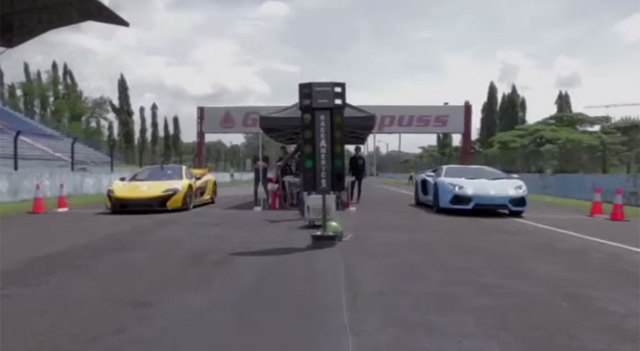 The very first McLaren P1 recently arrived in Indonesia finished in Volcano Yellow and almost immediately, the crew at Speed Creed set about putting it onto the race track and while there, had it drag race a Lamborghini Aventador!
[youtube]http://youtu.be/xBAsxRZ259M?t=3m47s[/youtube]
Prior to the launch of the three latest hybrid hypercars, the Lamborghini Aventador was one of the world's fastest supercars only really bested by the Bugatti Veyron and Veyron Super Sport. However, with the McLaren P1 delivering 111 hp more than the 692 hp Lamborghini Aventador, the following video shows it is even faster!
Off the line, the race is quite even. However, this isn't surprising considering the Aventador is all wheel drive. However, after the McLaren P1 gets into third gear it pulls away like it's from another planet!