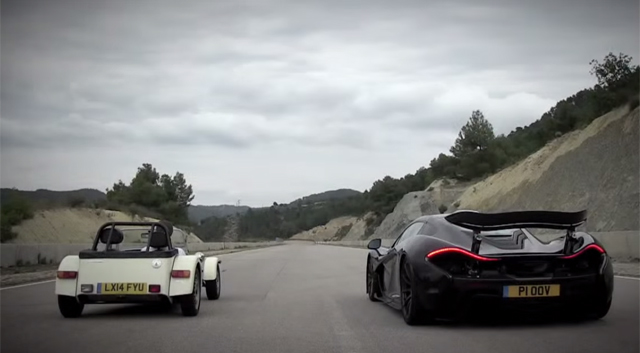 The McLaren P1 has an absolutely absurd 903 hp beneath the lightweight body thanks to a twin-turbocharged 3.8-litre V8 engine mated with an electric motor. By comparison, the entry-level Caterham 160R delivers just 80 hp.
[youtube]https://www.youtube.com/watch?v=3u_-RQMU6G4[/youtube]
So just how easily does a hybrid hypercar with over 11 times the power of the Caterham 160R beat the British sports car in the drag race. Well Top Gear recently found out during their Speed Week 2014!