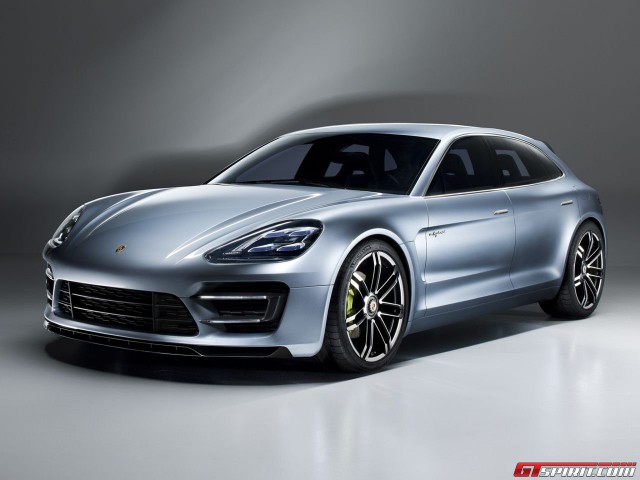 Word about a 'junior' variant of the Porsche Panamera, tentatively dubbed the Pajun, has been around for quite some time. Now it looks as though we will have to wait a little longer to see the car than originally expected, Car Magazine reports.
Designed to rival cars like the Mercedes-Benz E-Class, BMW 5-Series, Maserati Ghibli and Audi A6, the Porsche Pajun is said to have been a part of the Porsche Product Strategy 2018. In that document, the Pajun is said to have been pencilled in for a release in the next four years.
Porsche Panamera Sport Turismo Concept

However, it is being suggested that "investments in future products have been pared to the bone". What does this all mean? Well, basically, it is suggested that we are unlikely to see the Pajun before 2019 meaning we've got a very long time to wait for the admittedly exciting prospect.
When it is released, the Porsche Pajun will act like the Macan does to the larger Cayenne albeit for the four-door Panamera. Pinned as a five-door coupe, it is possible that some of the Pajun's design will be influenced by the stunning Panamera Sport Turismo Concept revealed a couple of years ago.
When it launches, expect V6 power to be the staple of the line-up with Audi's 3.0-litre V6 TDI likely to be offered.
[Via Car Magazine]