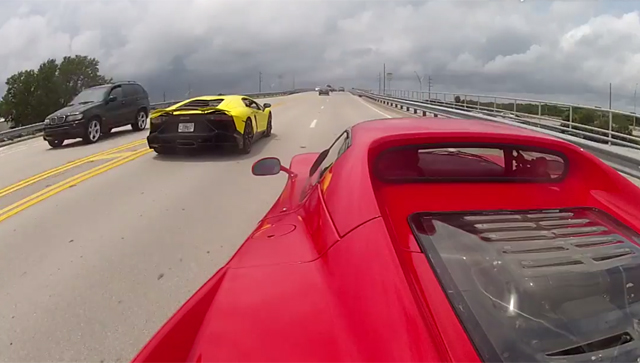 In the mid-90s, the Ferrari F50 was one of the world's most desirable cars. Nowadays, the Lamborghini Aventador and specifically, the Aventador LP720-4 50th Anniversario is the car the rich and famous are clamouring over. As a result, what better way to celebrate the epicness of this duo than by both going on a drive together!
[youtube]https://www.youtube.com/watch?v=XakpPs9YbnU[/youtube]
When first launched, the F50 was a real performance leader. Additionally, when the Aventador was released it too led the high-end supercar pack thanks to its brutal acceleration (excluding the latest hypercars). The two are also massively wide and both have jaw-dropping road presence.
On the flip slip, the engines powering these two and quite different. Whereas the Ferrari F50 uses a Formula One derived V12 engine, the Aventador features a large 6.5-litre 12-cylinder engine and is significantly more powerful. Either way, these two cars will always be a part of supercar folklore and seeing them together is a very rare occurance.